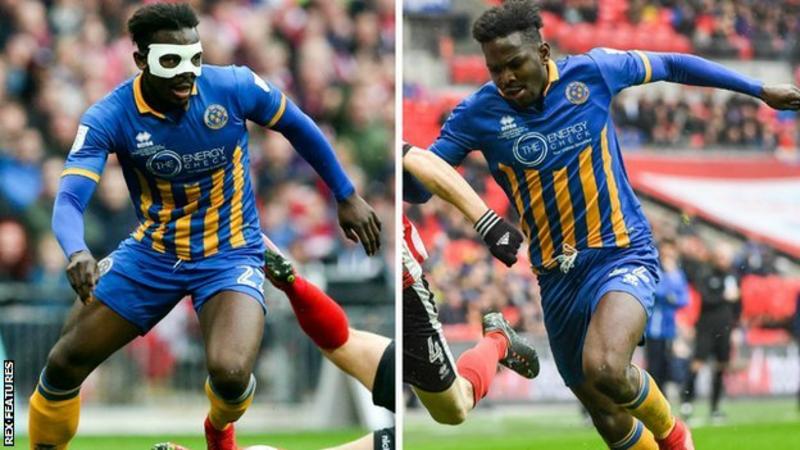 Shrewsbury Town defender Toto Nsiala needs to be fitted for a new mask after rejecting the one he wore in Sunday's Checkatrade Trophy final at
3mbet
Wembley. The 26-year-old DR Congo international was equipped with a mask to enable him to play following a broken cheekbone. But he dispensed with it just before half-time in the 1-0 defeat by League Two Lincoln as it was uncomfortable and hindered his vision.
"We've ordered a new mask to see if that's better," boss Paul Hurst said. "But, at the minute, he's prepared to play
3mbet
without it. "He understands the risks attached to that, but he's willing to pull on the shirt and play. "People often question whether players are willing to go through the pain barrier and he certainly was." After fracturing his cheekbone in the Good Friday defeat at Rochdale, Nsiala missed the home win over Oxford United but made a surprise comeback at Wembley, wearing his white mask. Winger Alex Rodman - who was
3mbet
on the bench at Wembley - is expected to start at Bradford City on Thursday after recovering from back spasms.